Your safety first
protecting you is a serious business! the whole Eldora team makes a great contribution to the fight against the corona virus. Here you will find an overview of our measures.
Protection & hygiene measures
protecting you is a serious business!
Eldora's quality department has implemented COVID-specific signage in our restaurants. The number of seats has been reduced so that the minimum distance can be maintained. In all our restaurants, masks are compulsory for guests and employees. In the public restaurants, guests can register digitally via QR code.
Please refer to the respective information on the digital screens on site and the specific restaurant websites.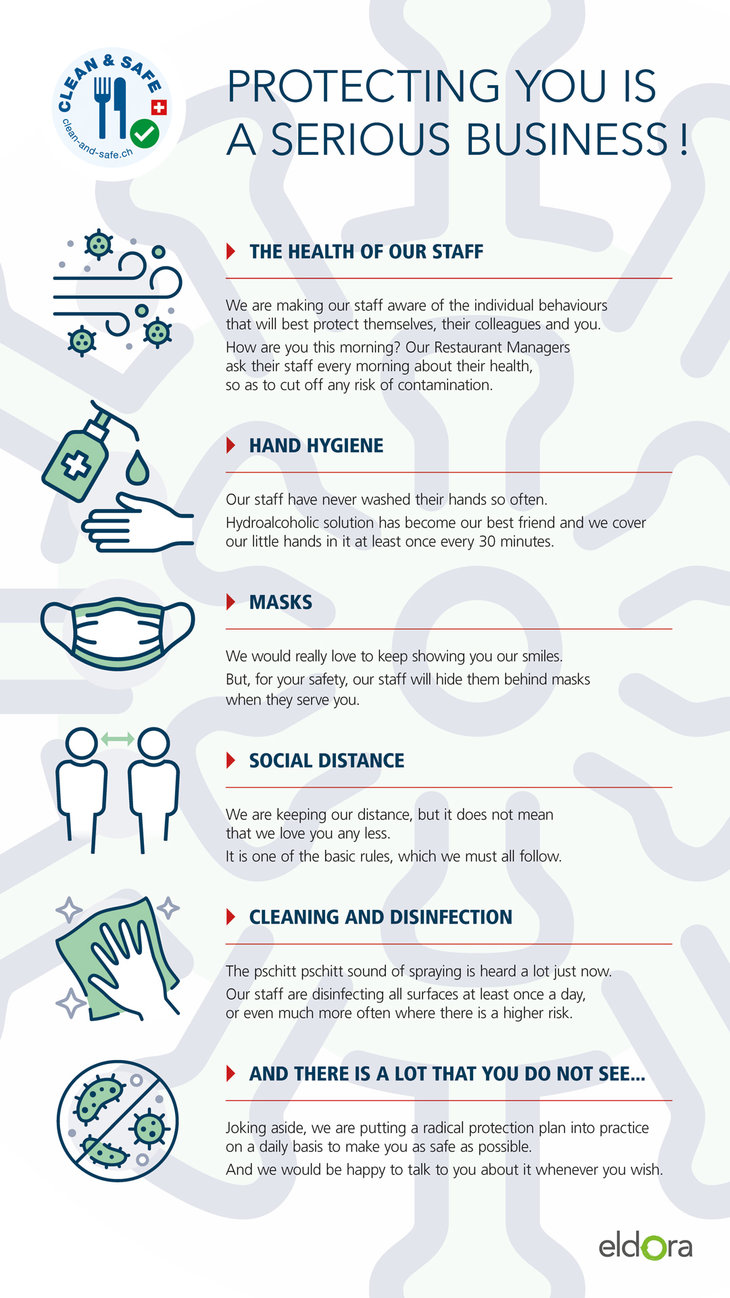 Eldora @ home
Are you working from home in the next few days and would like to eat fast, good and affordable food? Then order our eldora@home dishes. The meals are carefully prepared in trays by professional chefs in strict compliance with food safety and hygiene standards.
Whether traditional, vegetarian or low-calorie: we have something for every taste.