Here for you!
Are you interested in a quote? Would you like to talk to us about your product? Looking for a job? Perhaps you have a general query or suggestion? We look forward to hearing from you!
Business quote
ARE YOU LOOKING FOR THE RIGHT TEAM TO MANAGE YOUR STAFF RESTAURANT OR STUDENT CANTEEN?
With our custom catering concepts, we can adapt to your needs, goals and local circumstances.
We would be very pleased to talk to you in person about how our concepts work in practice and the qualities that make us an ideal business partner – during a visit to one of our restaurants, for example.
Please contact us for an initial meeting or simply for further information about our services. We're always happy to help!
Job offers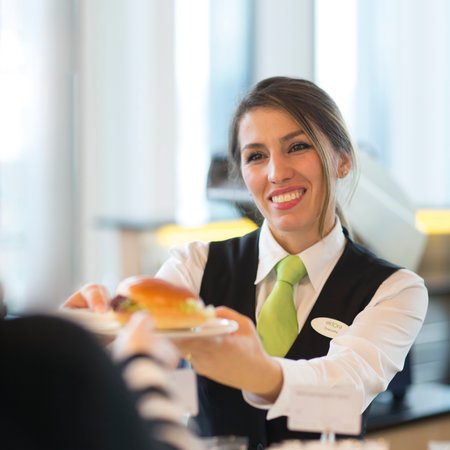 WE WANT EMPLOYEES WHO ARE PASSIONATE ABOUT
WHAT THEY DO!
A company like Eldora is distinguished by a multitude of factors. In the final instance, however, people are what matter. The people in the kitchen who are passionate about preparing delicious food and the people who serve it to our guests with a big smile. Here at Eldora, we take pride in cordial, attentive service.
We're always looking for professionals with a passion for food and the hospitality industry for our restaurants in German-speaking Switzerland and at the Eldora headquarters in Zurich. Think you might be the right person? Please check out our job offers!
Become a supplier
DO YOU HAVE A PRODUCT THAT YOU'D LIKE TO SHOW US?
We're delighted that you're interested in working with Eldora and are excited about getting to know you and your products.
Quality, pleasure, health and sustainability are values cherished by our procurement team and we take our responsibility towards our guests very seriously. That is why we invest in long-term business relationships with our suppliers.
Please refer to the application form for more information about the criteria to be met by the products we buy and the services we expect our suppliers to provide prior to acceptance as one of Eldora's referenced contractual partners.
Contact Eldora AG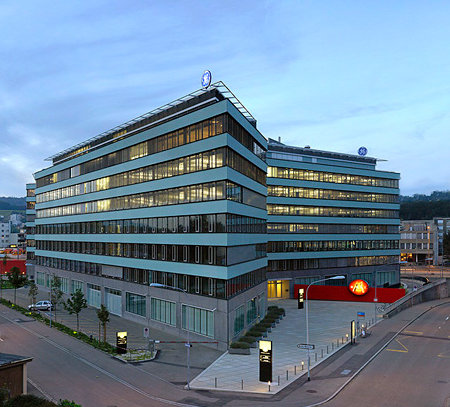 Eldora AG | A1 M.O.V.E. Building | Bändliweg 20 | CH-8048 Zürich
T +41 43 255 20 50 | F +41 43 255 20 56 | Aktivieren Sie Javascript um diese geschützte E-Mail Adresse zu sehen.
WE ARE HERE FOR YOU
Monday to Friday 8.00–11.30 Uhr | 12.00–17.00 Uhr
BY PUBLIC TRANSPORT
We are within walking distance (7 min.) of Altstetten train station.
ALTSTETTEN TRAIN STATION
Online timetable SBB
BY CAR
Unfortunately, we are unable to offer visitor parking for the time being and advise you to use any of the excellent public transport options. Please let us know in advance if you plan to arrive by car.