Eldora as an employer
There are many factors that distinguish a company like Eldora. In the final instance, however, people are what matter. The people who work in the kitchen, people who are passionate about cooking delicious food, and the people who serve it to our guests with a big smile.
Our personnel policy
Corporate catering is a sector where our employees' performance in the restaurants is absolutely critical. Without a professional, agile management team and motivated employees, we can neither guarantee the necessary quality nor come up with new and innovative ideas. This is why we recruit well-trained specialist staff who are passionate about catering: chefs who enjoy conjuring up tasty and healthy dishes from superb products and motivated front-of-house staff with a service mindset and attention to detail.

Here at Eldora, we firmly believe that our employees' motivation increases when they take on responsibility – when they see themselves as playing a part in our continuous development and improvement process and helping to drive it ahead. This is why we offer a working environment where good work and independent initiative are recognised. We offer them opportunities for in-house and external training so they can improve their skills and open up new prospects. In short: everything they need for their future development – both personal and professional. This approach makes our employees more dynamic and encourages their exceptional dedication.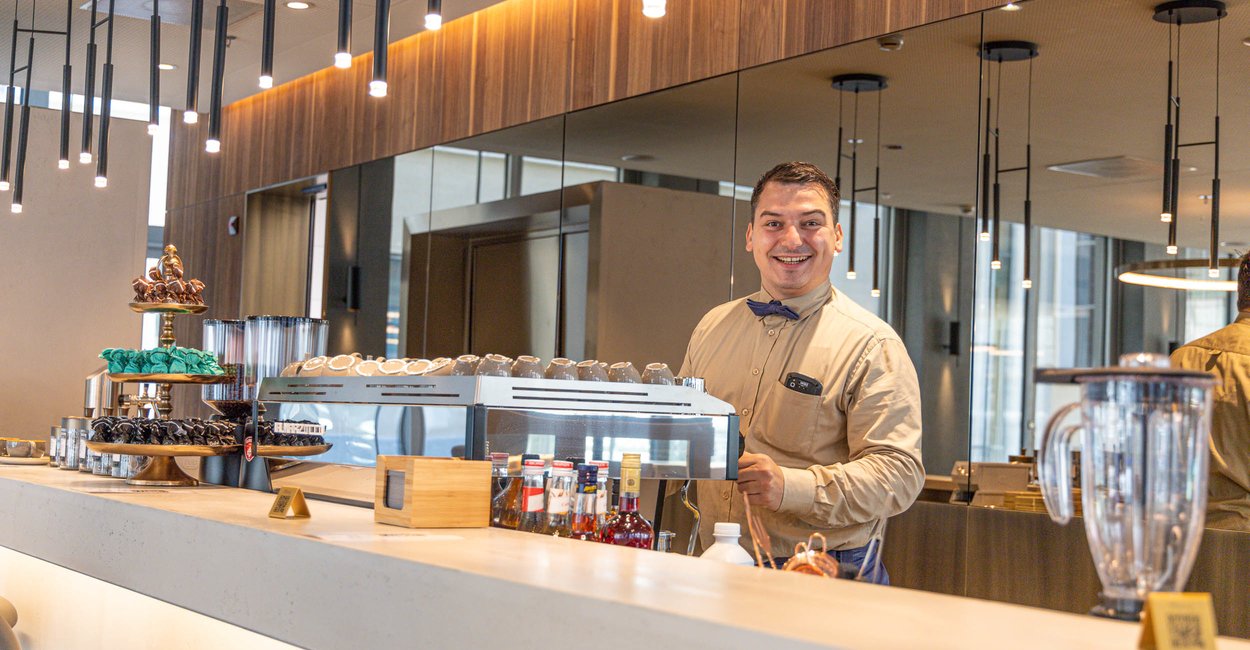 Our employees are our greatest asset! We need the best chefs and the most dedicated service staff: that's the only way we can really put our policy of excellence into practice in the staff restaurants we operate.
Career profiles at Eldora
Area Managers are responsible for a portfolio of restaurants in a defined area. They oversee administration, production, quality, high performance levels and management of the teams.
Restaurant Managers are responsible for ensuring that the team functions, at both operational and management levels. The main goal: to provide service and performance of high quality. In smaller restaurants, the managers themselves also cook.
Assistant Managers support the managers in their administrative and operational activities, and deputise for the entire executive team (management, catering, full-service catering and purchasing).
Head chefs coordinate their brigade and make sure that good professional practices are maintained to ensure high-quality culinary services and safety in all areas. They also assist the manager and deputise for them.
Chefs draw on their technical skills and creativity to produce culinary offerings that meet high quality criteria. They supervise the kitchen assistants and provide effective support for their line managers. Sous-chefs, chefs de partie, junior chefs, pastry chefs and à la carte chefs: Eldora employs the entire kitchen brigade.
Cash desk staff positions require complete management of the cash desk throughout the restaurant's opening hours. It also involves a series of other tasks needed to ensure that the restaurant operates smoothly (mise en place, topping up, looking after guests, responsibility for cleanness and good order in the guest zone, etc.). Cash desk staff play a critical part in ensuring that our business functions properly.
Members of our operational staff keep the kitchen equipment, crockery and guest zones clean. They help with set-up and preparation work in the kitchen and drive meals to delivery companies. Depending on their skills, they can also be assigned to other tasks and "jump in to help out". Good team spirit and a customer mindset play a key part in achieving the restaurant's goals.
Barista Bar staff The Barista Bar is where various types of coffee are prepared – including Latte Art – and also where cocktails and aperitifs are mixed. Barista staff are responsible for presenting and selling the range we offer in cafeterias; they manage this area and do everything that the task involves.
Service staff for full-service restaurants manage their own station in our à la carte restaurants, including mise en place, clearing away and cleaning up. As well as service, they manage cocktail receptions, serve at banquets or in executive restaurants, and operate the cash desk, etc.
Catering manager coordinate the entire administrative and operational process from the first request through to the final bill. They look after our guests and make sure they can enjoy a wonderful event that passes off smoothly.
F&B Buyer
Quality starts with purchasing! That's why our F&B buyers have the highly responsible job of comparing quality and prices. They check the goods and invoices, and manage the inventory.
F&B Assistant is a job with plenty of administrative responsibility: they make sure that our inventory management system, recipe database and online menu plans are always absolutely up to date. F&B Assistants are also integrated into the purchasing and ordering operation, and are occasionally assigned to the kitchen.
Point of Sale Manager independently manage a POS (such as a kiosk, snack bar, panini counter, etc.). The job includes purchasing, inventory management and responsibility for maintaining Eldora's standards.
Point of Sale Assistant
Most of an assistant's work is front-of-house (customer care, sales, cash desk, topping-up). They make sure that our offering is presented optimally to our guests.
Specialists are employed at Eldora AG's Service Centres in Rolle and Zurich. They work in various departments: Human Resources, IT, Marketing, Quality & Environment, F&B, Sales and Finance.
Training and ongoing development
Here at Eldora, around 800 employees take part in training and education courses every year, both in house and externally.
Eldora operates a training centre that is unique in Switzerland where we offer our employees a very diverse and innovative training programme. The centre is a real benchmark in this field: the best specialists in the industry conduct over fifty courses here each year. More than 2,200 days of training are provided every year – a major factor in the loyalty, dedication and motivation of the people who drive Eldora ahead. Thanks to the good reputation of this centre – the only one of its type in our country – we can also offer courses to participants from outside our own company.
At Eldora, personal development starts on the job A good training concept starts at the workplace. Every year, we agree individual goals with our employees at qualification interviews. We discuss extra tasks that could be added to their job and targeted training to prepare for them.

Free in-house basic and advanced training programme Continuing education is a key factor in building our future. Our modular in-house training courses give our employees opportunities to gain new knowledge. We firmly believe that catering is diverse and unique – with countless opportunities for a successful future.
External training programmes at all levels Our in-house training programme cannot cover every specialist subject. So under certain conditions, our employees can take part in external training programmes at basic and advanced levels.

Apprentices wanted! Eldora offers many opportunities for apprenticeships. Call us and let us advise you!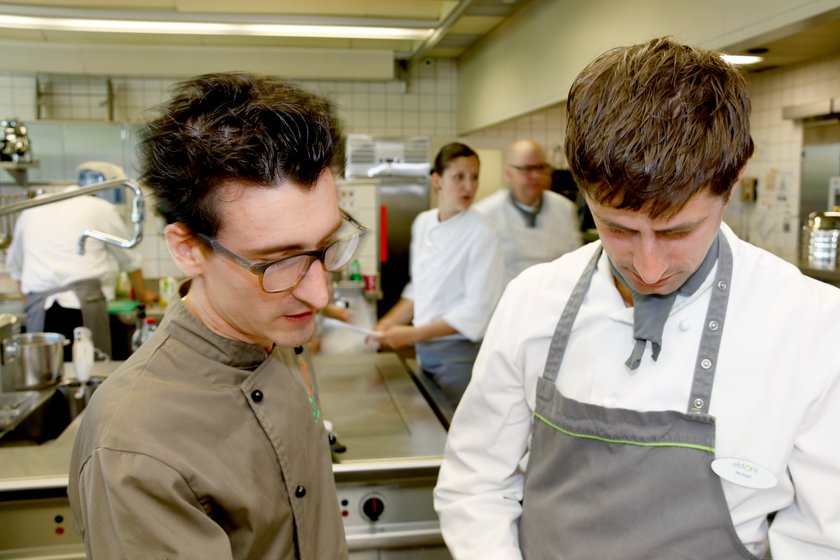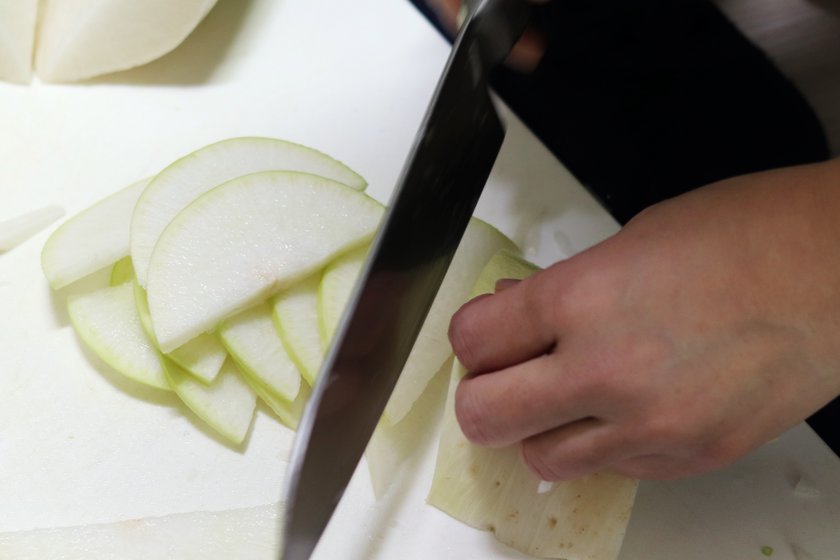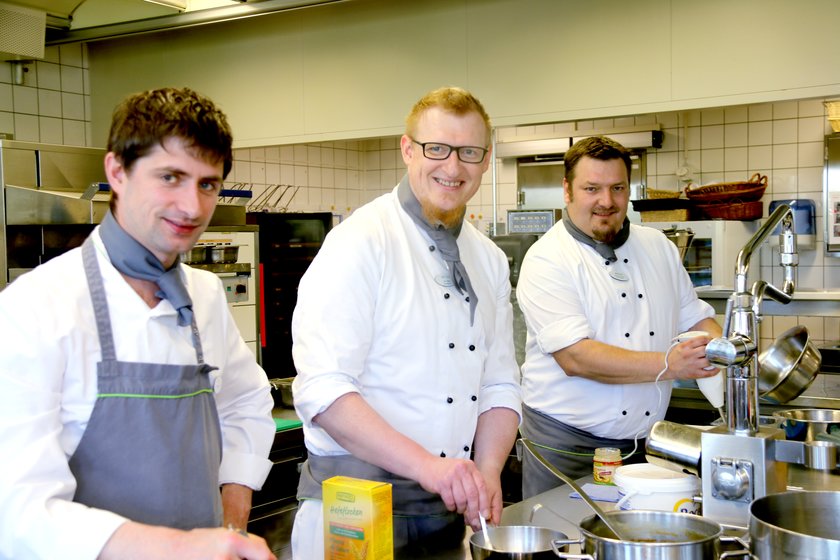 Our social benefits
As a modern catering company, we believe in fair working conditions and a transparent pay policy.
Eldora needs to rely on talented specialists. That's why we aim for working conditions that enable them to give their best. We like to reward our employees for their loyalty and commitment, so we implement a progressive social policy. At present, Eldora offers its employees better social benefits and salaries than any other Swiss caterer. Our conditions are above the minimum requirements of the collective labour agreement:
Compensation is above the minimum rates for the industry stated in the current Swiss National Collective Labour Agreement for the Hotel and Restaurant Industry (L-GAV).
13th monthly salary as from the first day of employment.
Five weeks' holiday each year. Six weeks' holiday after ten years of employment with Eldora. This also applies to employees aged 55 or over.
Strict gender equality.
Participation in the second pillar of the Swiss pension system, based on full salary (not "coordinated" salary).
ine public holidays per year.
42-hour working week
Staff Pension Fund The Eldora Group (which includes Eldora AG) has its own pension fund that operates independently of the insurance market and is in an excellent financial position. Unlike other employers, Eldora deducts the BVG contribution starting with the first franc you earn – not from your "coordinated" salary. (BVG = Federal Act on Occupational Old-Age, Survivors' and Invalidity Pension Plans.) This programme also offers first-class supplementary benefits, especially for disability and in case of death. This means somewhat higher contributions from both the employees and the employer so that Eldora employees can look forward to security in the future.
Transparent pay policy is a priority at Eldora The same conditions apply to everyone at Eldora – regardless of gender, age, ethnicity, nationality, culture or religion. The Eldora pay system takes account of career experience, the requirements and stresses of each job and individual performance. We pay an additional bonus for selected positions.
Corporate health management At Eldora, we have a structured system for recording accidents and illness. Eldora has collaborated with Vaudoise Insurance and Europ Assistance to set up a corporate health management system. The goal: to support all our employees with personal, health, financial, legal or administrative issues, and to reintegrate employees with long-term illnesses into the world of work as quickly as possible.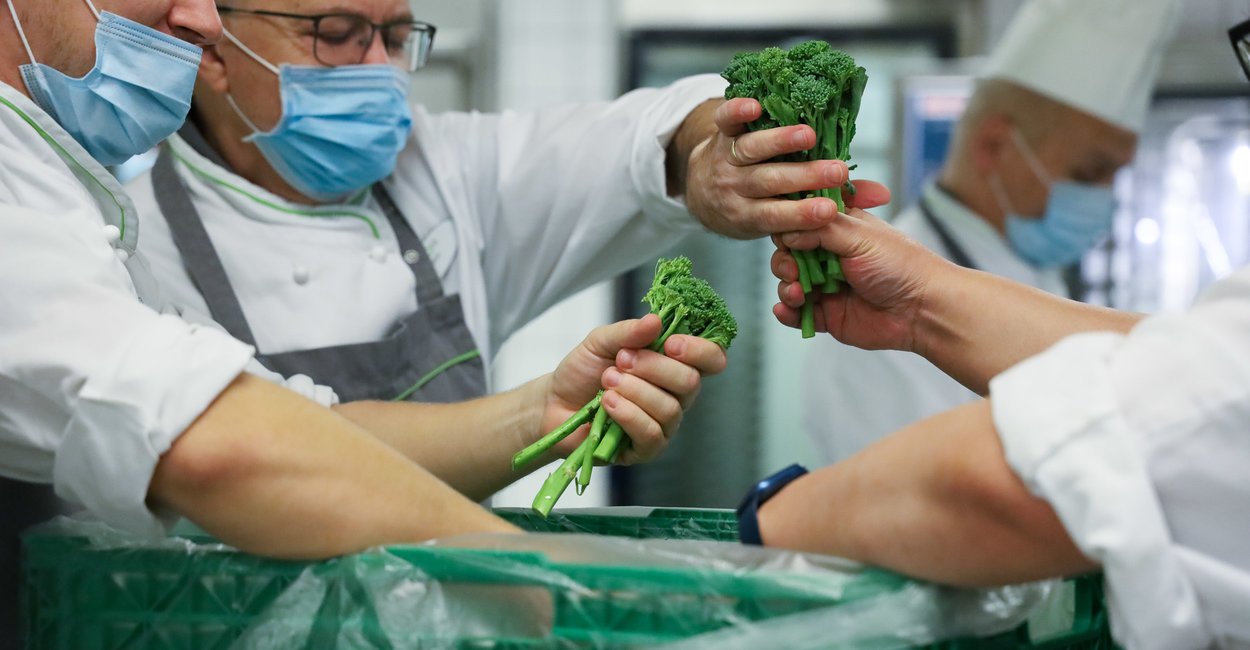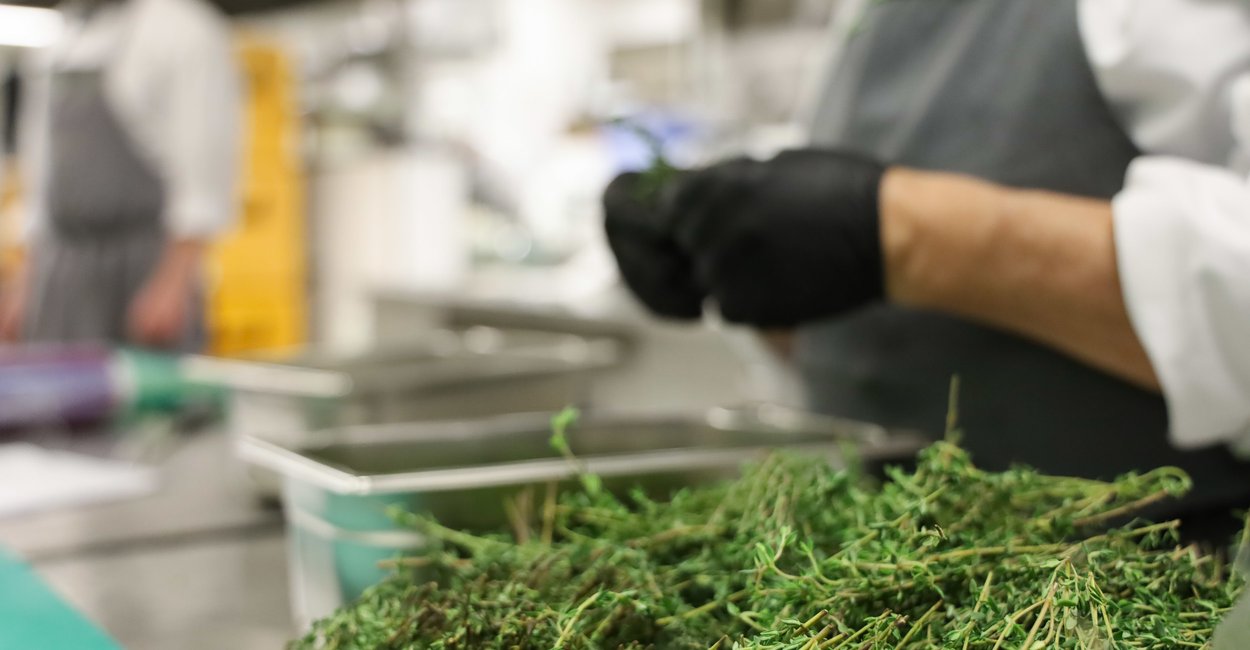 Vacant positions and unsolicited applications
We're looking for the friendliest service staff, the best chefs, the most dedicated managers – we're looking for employees who are passionate about their professions.
We need the best chefs and the most dedicated service staff: that's the only way we can really put our policy of excellence into practice in our staff restaurants.
Eldora is Switzerland's fourth-largest catering company and the second-largest player in the corporate catering sector. Our main activity is operating staff restaurants – in companies of every size, in vocational colleges or universities – wherever excellent catering is needed.
Eldora is constantly growing and we offer many exciting positions in a vibrant catering market. Take a look at our job vacancies right now – or feel free to send in an unsolicited application.