Eldora as an employer
There are many factors that distinguish a company like Eldora. In the final instance, however, people are what matter. The people who work in the kitchen, people who are passionate about cooking delicious food, and the people who serve it to our guests with a big smile.
Training and ongoing development
Here at Eldora, some 800 employees attend internal and
external training and ongoing development programs
Without a professional, versatile team of managers and motivated employees, we can neither guarantee the necessary quality nor provide new and innovative ideas. It is crucial to our success that employees see themselves as part of the company and as a driving force in the process of ongoing development and improvement. Hence the importance of offering solid career prospects and a working environment in which employees can build a personal and professional future for themselves.
ELDORA ENCOURAGES EMPLOYEE DEVELOPMENT IN THE WORKPLACE An effective training and personal development program starts in the workplace. Individual goals are agreed at the employee appraisal meeting every year. Opportunities for assuming additional responsibilities are also discussed and planned around targeted training.
FREE IN-HOUSE TRAINING AND PERSONAL DEVELOPMENT PROGRAM Ongoing personal development is an important building block for the future. Our modular internal training courses provide a means for employees to acquire new know-how. We are convinced that catering offers a unique and varied career with a multitude of opportunities for a successful future.
EXTERNAL SPECIALIST TRAINING PROGRAMS Subject to certain conditions, employees may attend external courses for specialist training that is not covered by our in-house program.
APPRENTICES WANTED! Eldora offers many opportunities for a professional apprenticeship. Please give us a call for further advice.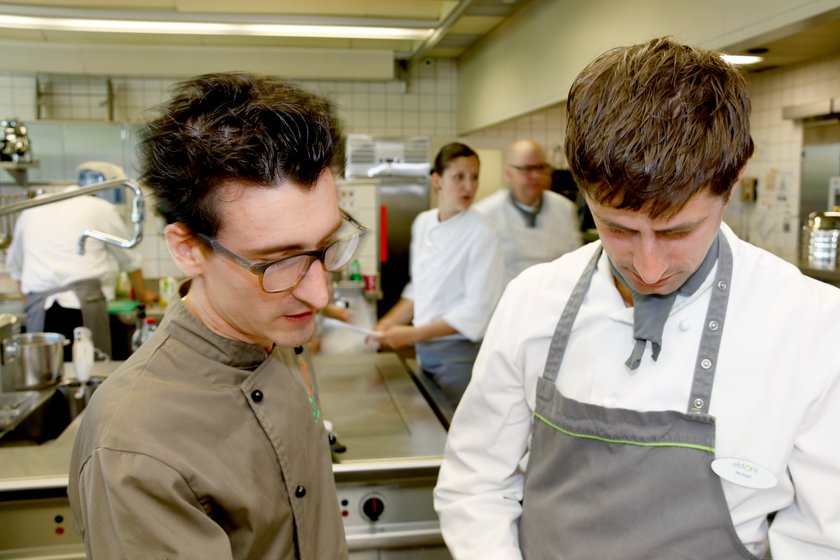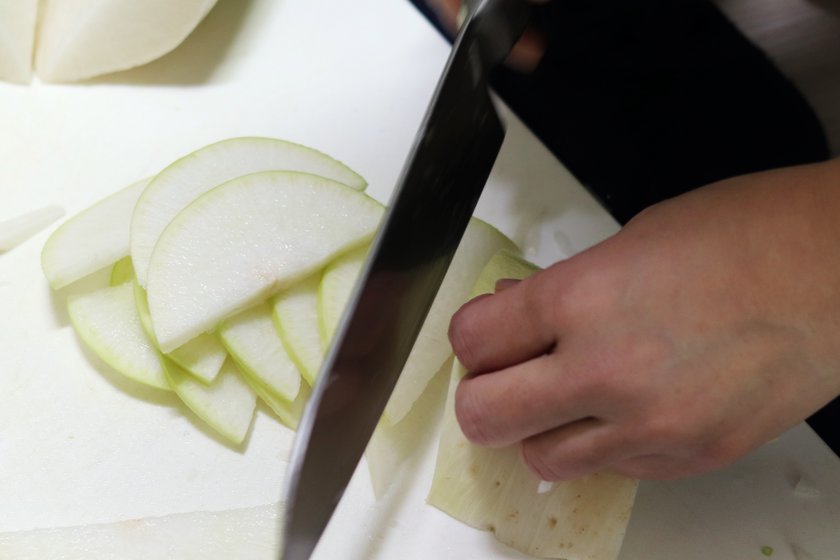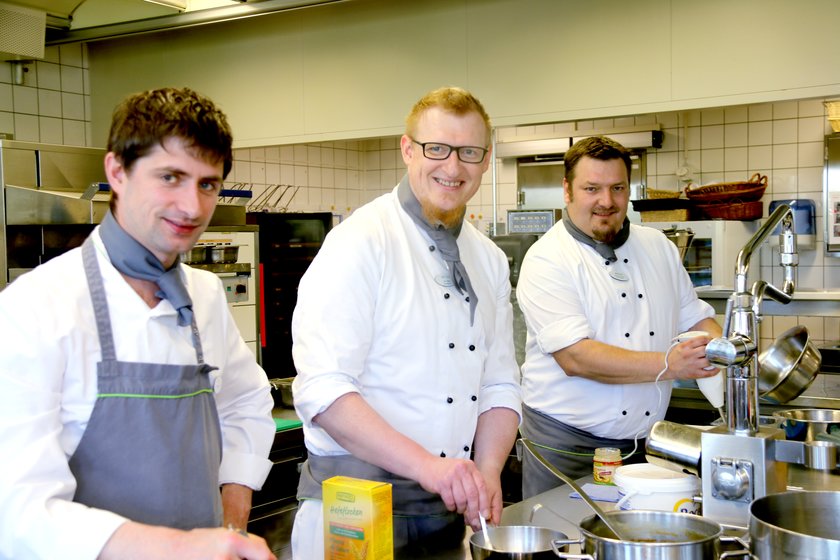 Our workforce is our most important capital! We need the best chefs and the most dedicated waiting staff to help us implement our policy of excellence across all our staff restaurants.
Our terms of employment
As a modern catering company, we are committed to fair terms of employment and a transparent salary policy
Eldora adheres to the collective labor agreement negotiated for the hospitality industry (L-GAV) in all Eldora staff restaurants. This agreement defines everything that goes beyond the law. It provides a standardized framework for minimum salaries, working hours, vacation entitlement and public holidays.
In many areas, however, we offer even better terms than those prescribed by law or the collective labor agreement. Our employees are paid a higher minimum salary than that specified in L-GAV, for example, and are entitled to payment of the traditional 13th monthly salary from the first day of employment. Eldora employees enjoy 5 weeks' paid vacation plus nine days' company holiday per year and work a 42-hour week. Employees who have been with Eldora for ten years are entitled to six weeks' vacation, as are employees aged 55 and over.
Employee pension fund Eldora has its own employee pension fund that operates independently of the insurance market and is in excellent financial health. Unlike other funds, the BVG deduction is levied from the first franc onwards, not the coordinated salary. Employee and employer contributions are higher as a result, providing added security for the future.
Eldora is committed to a transparent salary policy Everyone at Eldora enjoys the same conditions, regardless of gender, age, origin, nationality, culture or religion. The Eldora salary system takes account of professional experience, the requirements and working conditions of each post and individual performance. Some positions may be eligible for a bonus.
Corporate health management Employee accidents and illnesses are managed within a structured framework at Eldora. Together with our insurance partners, «Vaudoise Versicherung» and «Europe assistance», Eldora has set up a corporate health management system aimed at assisting all employees with personal, financial, health-related, legal or administrative questions and facilitating the rapid reintegration of employees with chronic illnesses.